Okinawa Prefecture Deep Sea Water Power Generation
Demonstration Project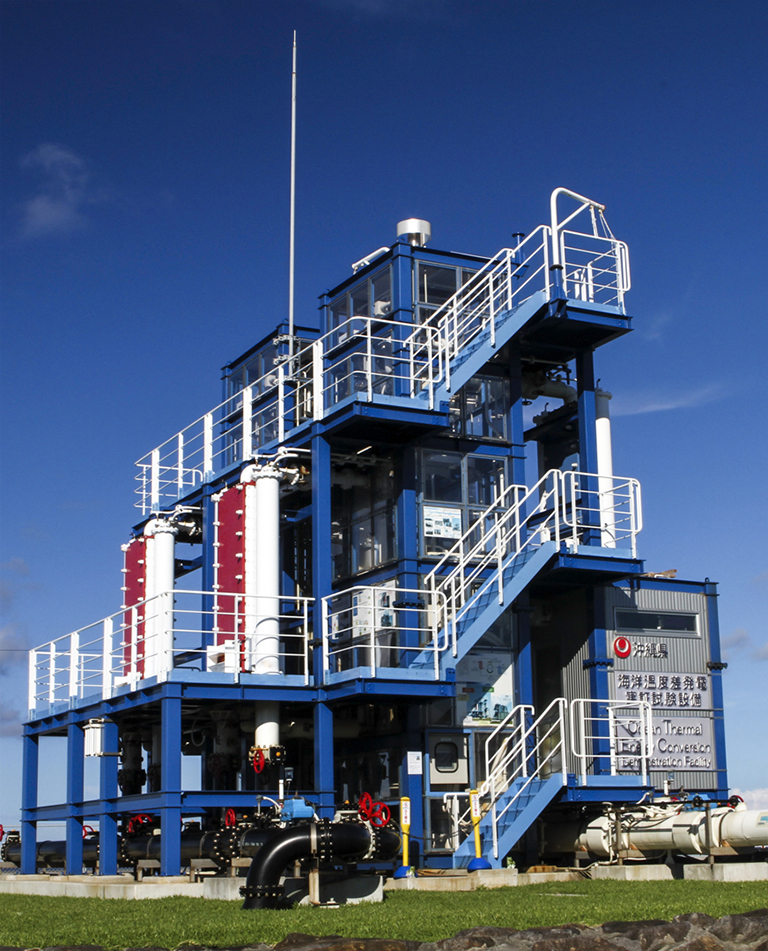 Welcome to the Okinawa Prefecture Deep Sea Water Ocean Thermal Energy Conversion (OTEC) Demonstration Facility. Here you'll find a collection of information on this historic project, as well as information on OTEC technology, news, and posts from facility staff. Join us in exploring this exciting path into the future.
Hours of Operation
Monday through Friday
9:00~17:00
(Except National Holidays)
We request that parties interested in visiting the facility make an appointment to ensure a guide is available. We have guides available that speak Japanese and native English. We will also work to honor special requests for tours on Saturday and Sunday.
OTEC Pamphlet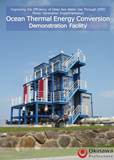 Click the image above to download a pdf copy of our informational pamphlet.
Visitors to OTEC Okinawa will recieve a printed copy.